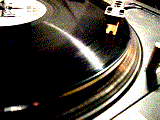 Lagniappe Is Making a Record !



Ok, so they don't call it a record anymore. They are making a CD. I grew up in the day of albums when one could read the liner notes and sometimes enclosed lyrics,
without
the aid of a magnifying glass (nowadays, after I put on my reading glasses) Here is a sample cut of them performing "Sheik of Araby"--click on the song title below. This is not the final version for the CD but still a great listen.
The Sheik of Araby
Some trivia on this tune: Tin Pan Alley was ever vigilant to cash in on popular trends, whether it be automobiles, airplanes, radio or motion pictures. A 1921 film
The Sheik
, starring Rudolph Valentino, was perfect fodder, and on the heels of its release music publishers Waterson, Berlin and Snyder published "The Sheik of Araby," sometimes known as just "The Sheik."
It was released in 1921 and became a jazz standard later and adopted by many New Orleans bands.
~~~~~~~~~~~~~~~~~~~~~~~~~~~~~~~~~~~~~~~~
Which just goes to show a great piece of music stands the test of time. Stay tuned for more updates on this project in the near future. ~~Sophia